Innovation Advantage
Innovation sets Human Intelligence apart from Artificial Intelligence, innovation needs compute and data to thrive, restricting the compute and data to dozens of companies worldwide is directly restricting the ability of the rest of us to innovate.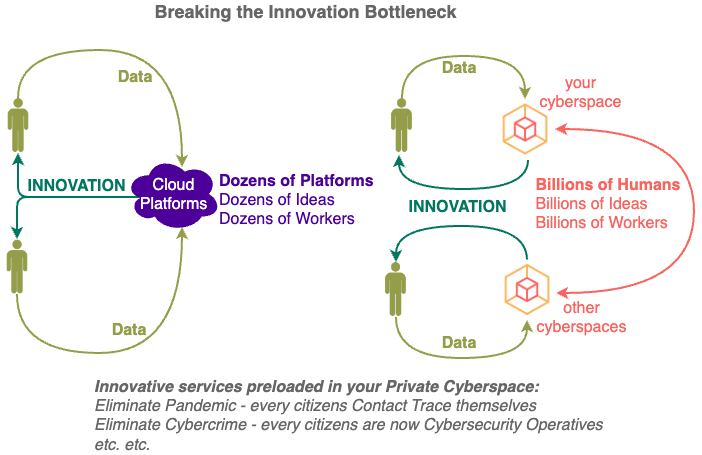 No matter how smart the staff are at the Cloud Platforms (Apple, Google, Open AI etc.), the diversity introduced through the participation of the rest of the world will result in MORE and BETTER innovations.
Most importantly, those innovations will be carried out under the DIRECTIONS of billions of citizens instead of dozens of board members.
Private Cyberspace provides instant compute power to MANY so their digital lives are no longer dependent on the compute power from a FEW (e.g. Apple, Google, ChatGPT etc.).