Insight Advantage
Once you have collected some data into your own private cyberspace, you can OPTIONALLY work other cyberspaces in a safe and synergistic manner to solve the most difficult problems facing humankind.
For example, currently you can earn bronze y20coins anonymously (e.g. for helping to locate COVID virus down to meters and cut its legs off within minutes by notifying others).
From the wifi signals on the street to the barcodes on a bottle of milk, you can donate or sell the the data you have collected in your Private Cyberspace immediately on collection or on a later date.
Selling DATA in your Private Cyberspace redirects the funds originally going to the Cloud Platforms to you, however Private Cyberspace also let you sell INSIGHTS by processing your data yourself and then selling the resulting insight, which is substantially safer than exposing your data to others.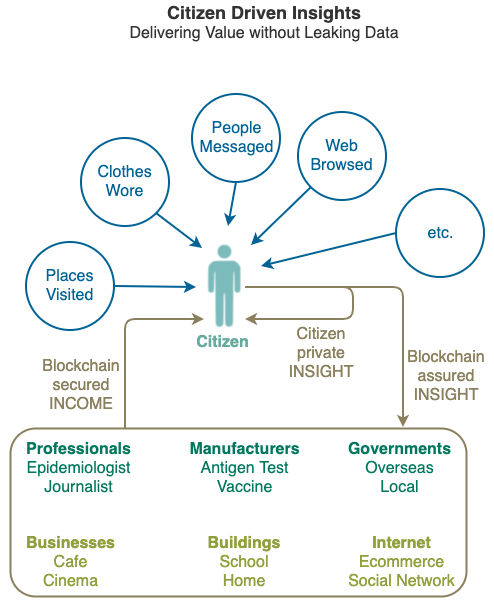 You can also use your Private Cyberspace to receive data anonymously, from a pothole on the road in front to an active shooter in the building, from an ambulance coming up behind you to proving you are somewhere else at a certain time in courts ... the possibilities are endless.