Instead of gathering information a few minutes a day through a SINGLE app's QR codes and Bluetooth signals in one country, Citizen Assisted Contact Tracing has built in QR scanner and Bluetooth detector to capture information 24 hours a day from ANY COVID app's QR codes and ANY Bluetooth signal across ALL countries.
Citizen Assisted Contact Tracing also collects non-COVID specific codes and signals into the citizen's mobile phone, so the data can all be fused together to create a high resolution picture of the citizen's movement.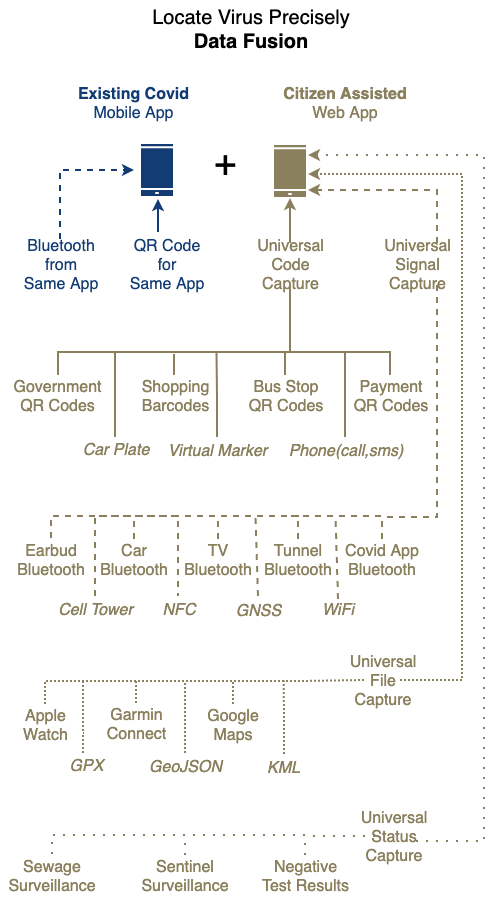 From scanning Alipay and Wechat QR codes in retail shops to logging bluetooth signal strengths from nearby earbuds to calling in by phone to tell us your location (+61499331111), every bit of data is used to reduce the collateral damage (unnecessary testing, isolation etc.) to people who are NO where near the positive cases.
Citizens contribute enough processing power to fuse all sorts of data - even NEGATIVE test results - if you have been living with people for the pass 28 days and they just have negative test results then your chance of being infected is lowered even if you have not been tested yet.