Home Station 22.11
Home Station 22.11 is based on the Odroid H Series of x86 based computers.
All Odriod H series models with 2.5Gbps ethernet ports are supported:
Odriod H2+ - (DISCONTINUED)ODROID-H2+ – ODROID
Odriod H3 - ODROID-H3 – ODROID
Odriod H3+ - ODROID-H3+ – ODROID
The assembly process is the same for all 3 models.
1. Pricing
Sample pricing in year 2022 based on ordering 10 Odriod H3 from Korean delivering to Sydney Australia.
| Product | Amount |
| --- | --- |
| ODROID-H3 x 10 | $1,290.00 |
| 15V/4A power supply Australia plug × 10 | $94.00 |
| Samsung 16GB DDR$ PC$-25600 SO-DIMM x 20 | $1,060.00 |
| ODROID-H3 Case Type 1 | $200.00 |
| SATA Data and Power Cable × 20 | $60.00 |
| LED Power Button × 10 | $49.00 |
| I2C 20x4 LCD Module × 10 | $65.00 |
| 64GB eMMC Module H3/H2 × 10 | $399.00 |
| USB3.0 eMMC Module Writer × 1 | $9.90 |
| Subtotal | $3,226.90 |
| Discount | -$56.26 |
| Shipping | $369.84 via Table Rate |
| Payment method | Bank transfer |
| Hardkernel total | US$3,540.48 or AU$5,624.28 |
| GST, duty and entry fee | AU$604.68 (unknown, the previous amount used) |
| Total payable | AU$6,228.96 or AU$622.90 each |
Not included in the pricing above:
RTC battery
4-port 2.5Gbps Card
6TB Hard Disk Drive
512GB NVMe
NodeMCU and Relay
Multicoloured header wires
2. Block Diagrams
H2+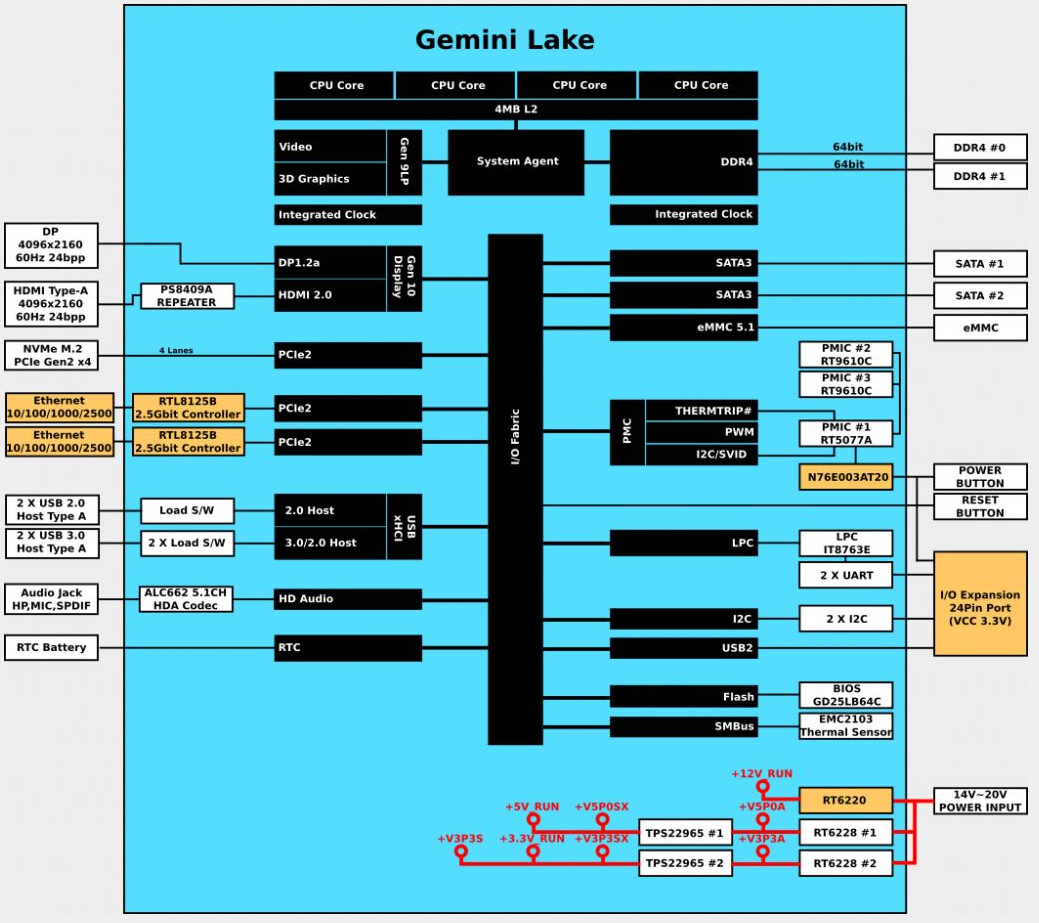 H3/H3+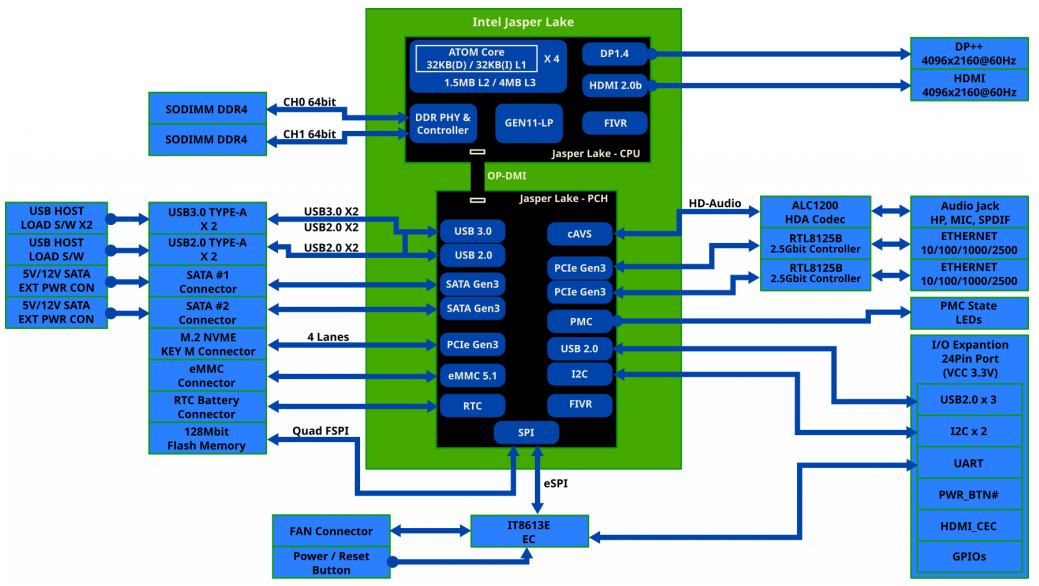 3. BIOS
H2+
Upgrade process:
https://wiki.odroid.com/odroid-h2/hardware/h2_bios_update#glk-esf_123
Download Source:
https://dn.odroid.com/ODROID-H2/bios/
M.2 slot for NVMe SSD:
bios_v1.23.zip 2021-04-12 14:58 (5.5M)

M.2 slot for 4-port 2.5Gbps ethernet card:
bios_v1.23_esf_for_netcard.zip 2021-04-12 14:58 (5.5M)
Details on special BIOS for 4-port 2.5Gbps ethernet card:
https://wiki.odroid.com/accessory/connectivity/h2_net_card#esf_bios