Home Station 23.08
The reference Home Station for Private Cyberspace 20.12 release is the GK3V mini-PC from Shenzhen CYX Industrial. There are many other sources for GK3V, they use similar hardware and are mostly compatible with each other - major differences are the brands and models of the Power Supply, RAM and M.2 storage.
The GK3V model can be sold with many different options (cpu type, memory size etc.), the GK3V model discussed here (with J4125 CPU and 12GB RAM and 256GB MSATA) is simply a reference model which others can use a guide.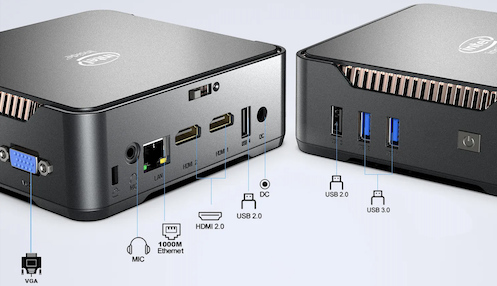 The
GK3V-J4125-12G has the following specifications:
Processor - 4 core Intel J4125
Memory - 12 GB SEC K3UH6H6
Storage - 256 GB SATA CKY-SSD-S1000
Software - Windows 11 Pro
Listed below are some mini PCs manufactured by Shenzhen CYX Industrial Co. Ltd. that have been tested with Home Station software.
They tend to use the same RAM (random access memory) and SSD (solid state drive) across the range.
CPU is from the Intel Goldmount Plus family, normally the Intel Celeron J4125.

Memory normally consists of two LPDDR4 2133 MHz RAM chips (the chips marked K3UH6H6 below) soldered next to the CPU (the chip covered with thermal paste below) on the circuit board.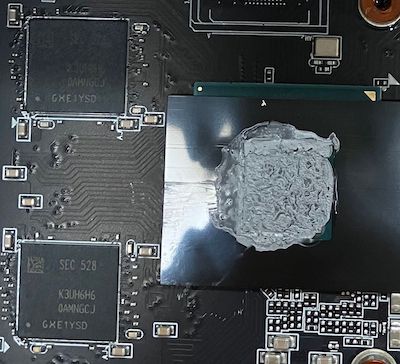 Storage normally consists of one M.2 SATA SSD (the CYX-SSD-S1000 marked below) plugged into the M.2 slot near the CPU fan assembly.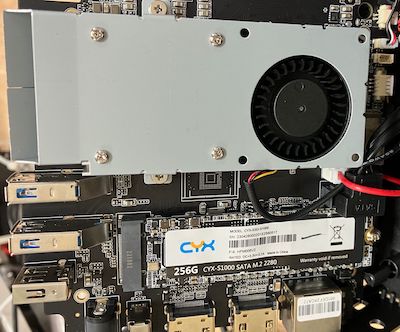 Power Supply is normally based on the 12V 3A Adapter from Shenzhen Jihongda Power Co Ltd. Note that depending on your local laws, the bundled power supply might not be suitable for your country. You will need to source your own power supply in that case.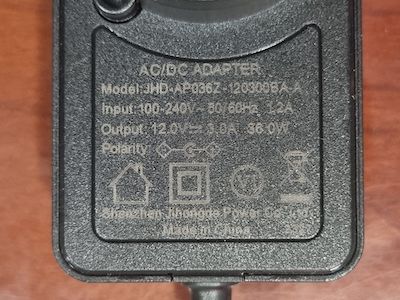 Ethernet is normally the Realtek RTL8111/8168/8411 family while WiFi 802.11ac and Bluetooth 5.0 are normally provided by the Realtek RTL8821CE. Note that the WiFi is dual 2GHz and 5GHz band but only supports one stream.