Introduction
Mesh Stations provides the basic communication and storage infrastructure to the community cluster, they form the core network that all other stations rely on for communication and storage.
Mesh Stations give your Private Cyberspace communication bandwidth at revolutionary price points by combining free yet featureful software (e.g. OpenWrt) with low cost yet powerful hardware (e.g. Raspberry Pi).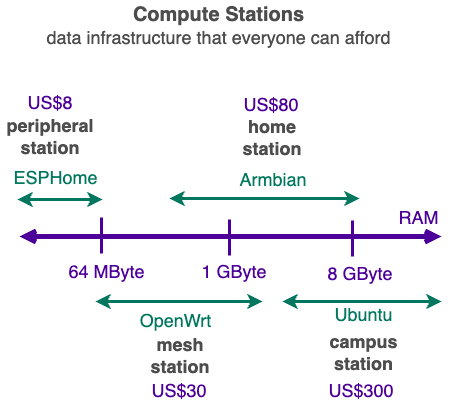 Mesh Stations are currently based on the OpenWrt operating system software, which supports more than 2000 devices.
Mesh Station can be divided into 2 types:
**Mesh Station Type 1 are Single Board Computers using OpenWrt based operating system e.g. hardware from Raspberry Pi Foundation.

Mesh Station Type 2 are WiFi Routers with its original factory firmware replaced with OpenWrt based firmware e.g. hardware from GL.inet.
Like most Private Cyberspace hardware, there is normally a buy back scheme available for your Mesh Station, so others can benefit from it when you have finished with it. Check with your supplier.
2. Mesh Station WiFi
WiFi routers can become very cheap and very small Mesh Stations , the MW1 (58x58mm) is SMALLER than a credit card (85x35mm) looking from top, and low cost at only AU$33.06 shipped.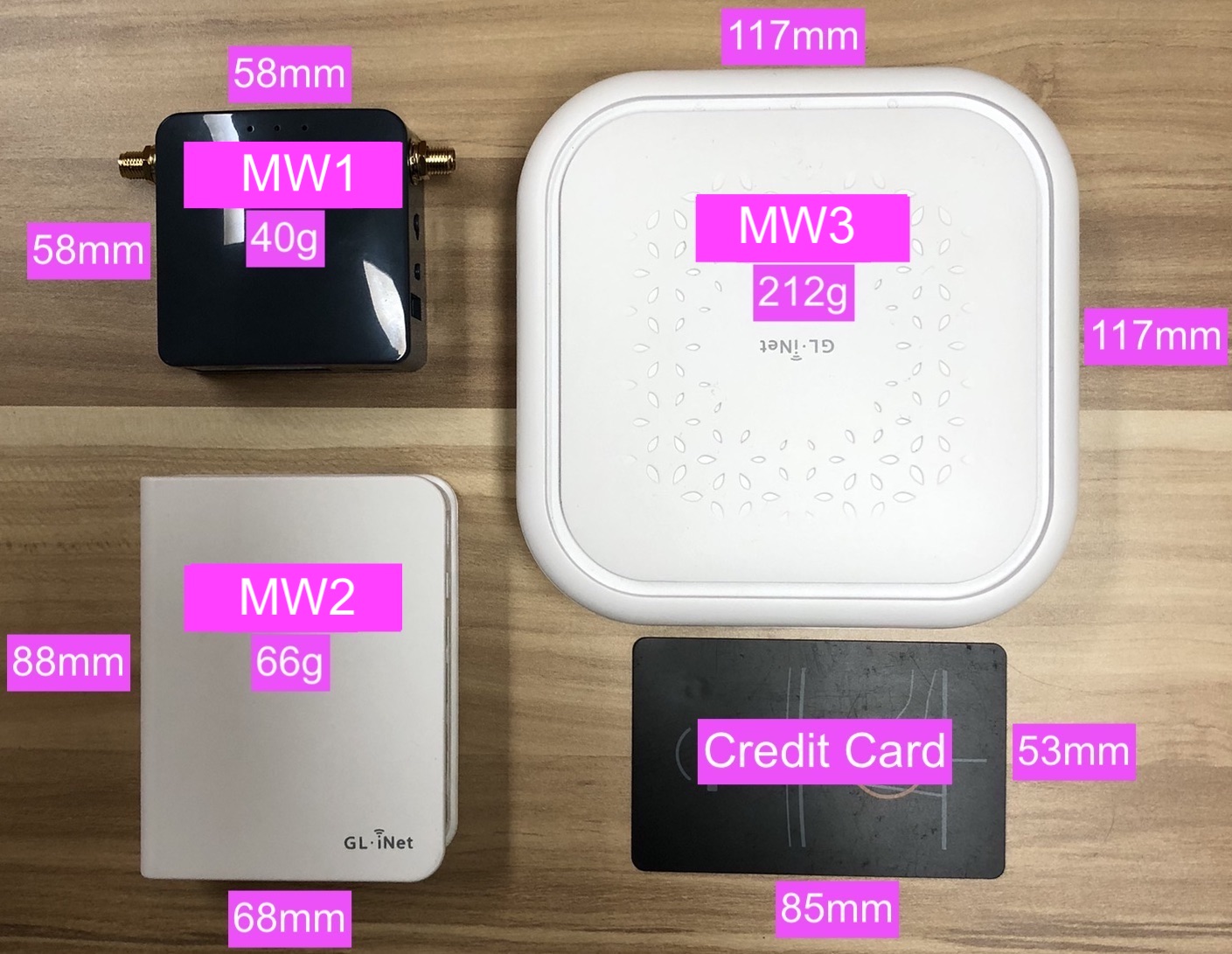 MW1 - Mesh Station WiFi 1
MW2 - Mesh Station WiFi 2
MW3 - Mesh Station WiFi 3