Introduction
Session Map allow a Member to create a temporary web map anonymously to track the movements of multiple devices across any platform (iOS, Android, Windows etc.) in realtime for a duration defined by the Member.
1. Usage
Creating Session Map: Session Map Creation
Logging to Session Map: Public Web Log
Viewing Session Map: Public Session Watch
2. Temporary Map
Session Map complements the other mapping services within the Location asset zone, by providing a temporary mapping service for the collection and display of the movements of multiple devices.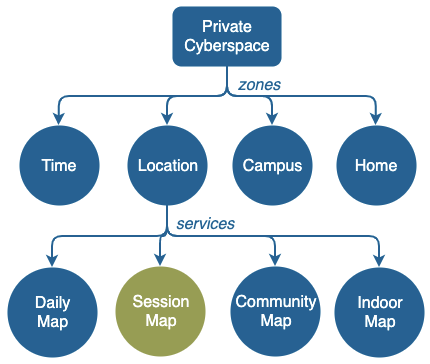 A web map that can be created anonymously and used be by anyone instantly without registration across any mobile devices, Session Map has numerous applications, from parents monitoring their children to friends tracking each other when touring a strange city to courier cartels doing deliveries.
3. PhoneTrack
Currently the Session Map is based on the open sourced PhoneTrack software:
https://apps.nextcloud.com/apps/phonetrack
https://gitlab.com/eneiluj/phonetrack-oc
User Guide:
https://gitlab.com/eneiluj/phonetrack-oc/-/wikis/userdoc
PhoneTrack is an optional add-on to the open sourced Nextcloud software, Session Map is a demonstration of how 88.io can extract a narrow slice of features from this add-on and turned them into an independent online service.