7.4% of ALL DEATHS in United Kingdom are still due to COVID (week ending 2022-01-07). As of 2-Jan-2022 the hospital admission trend is worsening in England.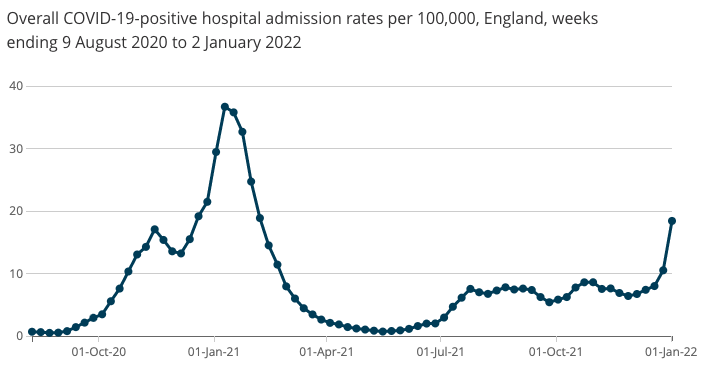 Source: Coronavirus (COVID-19) latest insights - Office for National Statistics
Virtual Vaccine can prevent run-away infections and hospitalisations as restrictions ease.
United Kingdom is one of the countries that has access to the early releases, join the trial with just ONE CLICK.