Console Vault application encrypts your secret data (e.g. your passwords, your contacts etc.) on your personal devices (e.g. your phones, laptops etc.). You now have access to all your passwords at all times whether you are online or offline.
You only have to remember ONE password to unlock the different passwords for all your applications across all your devices. You can optionally backup the Console Vault encrypted secret data on to Infinite Disk using SMB, WebDAV etc.
For more advanced password management including sharing of passwords securely online please refer to Remote Vault.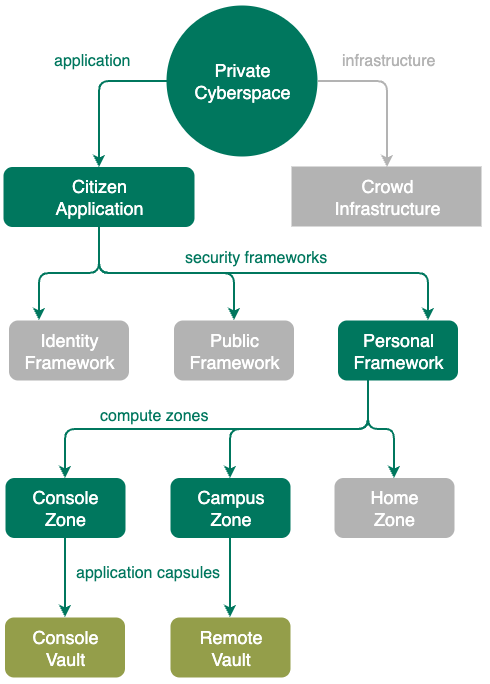 The servers are only used for storage and not processing of any kind, since they do not have access to the data in decrypted form.