START contact tracing privately in ONE minute with just ONE button
Newbie Mode
Today is only the second day of the trial and we already have a new Personal Map feature available as a result, thanks to an email from a keen active citizen !
Due to the urgency with the current COVID situation worldwide, we have implemented the suggested "Newbie Mode" in less than 24 hours, we will keep refining this mode over the next week.
This new simplified mode will allow people to start contact tracing in LESS THAN A MINUTE without needing to read the Personal Map Usage Guide.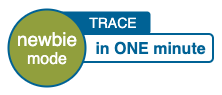 Newbie Mode is a 2-step process:
Download and Configure Mobile App
Import Data Collected by Mobile App
Newbie Mode is available from Personal Map version v21080601 onwards.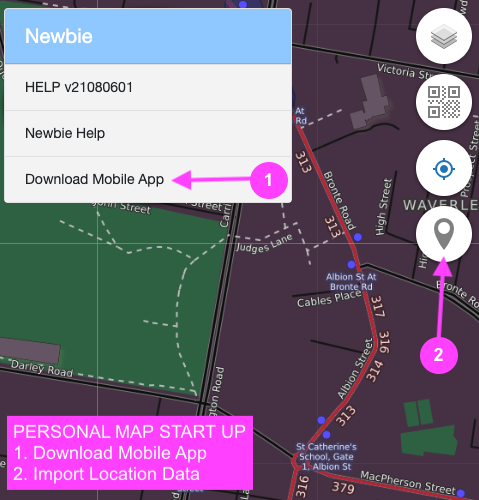 Please keep those feedbacks coming in !
That's the whole point of the trial !
Update 2021-08-19
Newbie Mode has been rename Basic Mode to reflect support for all 3 Alias roles and support for one button contact tracing.