UK Office of National Statistics - August 2021
5.5% of all deaths in the UK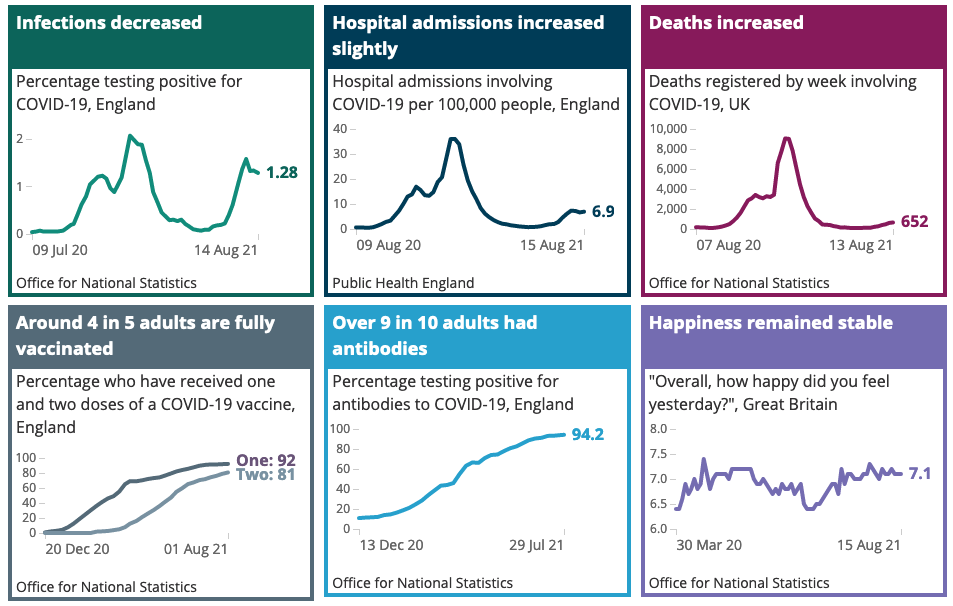 Vaccines are doing a great job reducing hospitalisations and deaths, when compared with the previous infection spikes without vaccines.
However, despite the large percentage of vaccinations (92% one dose and 82% two doses) in the UK, in the current infection surge, the number of COVID-19 related hospital admissions and deaths are still very high.
For the week ending 13 August 2021, there were 652 deaths involving COVID-19, accounting for 5.5% of all deaths in the UK.
Reference: Coronavirus (COVID-19) ONS Dashboard
Vaccination is Not Enough
Citizen Assisted Contact Tracing can prevent the infection spikes driving those hospitalisations and deaths. Join the trial and test that claim!