Despite massive amounts paid to achieve high vaccination rate in Australia, hospitalisation has, as of 2022-01-22, EXCEEDED all previous levels (including pre-vaccination days) and this is occurring even before vaccine protection started to wane in the population.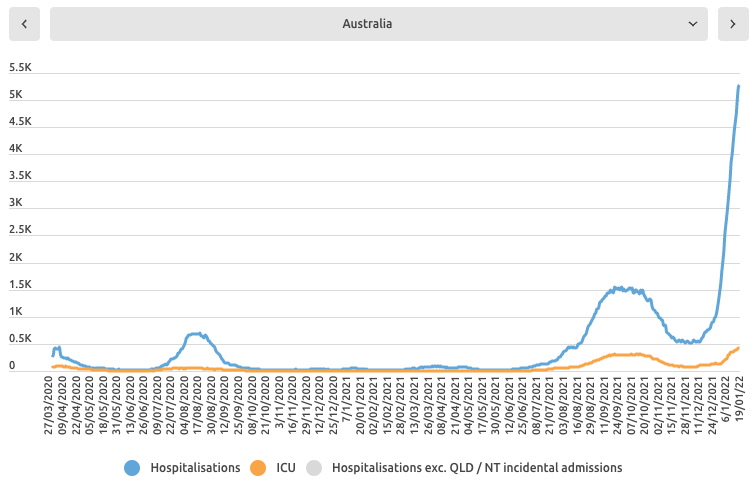 Source: https://www.covid19data.com.au
Virtual Vaccine can prevent run-away infections and hospitalisations as restrictions ease.
Australia is one of the countries that has access to the early releases, join the trial with just ONE CLICK.