Information about different Citizen Synergy Android App Releases.
1. App Information
https://web.contacttrace.com.au/citizen-synergy-android-app/
2. Android OS Versions
Android OS has numerous releases:
2.1. Full Support
All Android OS versions supported by Google are FULLY supported by us.
2.2. Partial Support
Any OS versions between the Minimum Tested Android OS and the Minimum Supported Android OS version are only PARTIALLY supported by us.
As Google no longer supports them, we just test that it works on some phones and try to provide support if possible.
2.3. OS Version Distribution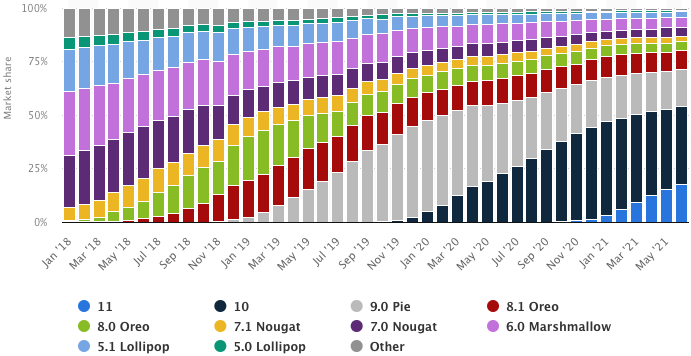 Reference: Mobile Android version share worldwide 2018-2023 | Statista
3. Android Security Bulletins
https://source.android.com/security/bulletin/
4. Release Listing
Only last 3 releases are kept in the release list below. For details on all previous releases, please visit https://repository.88.io