Compute in Every Home
The price performance ratio of mini-PCs have improved so much that it is now possible for every home to have its own Home Station.
A new Home Station suitable for up to 4 people can be purchased for less than A$200 (including tax and shipping).
1. Preloaded Software
Your country might already have some Private Cyberspace Infrastructure Assembler (e.g. oztralia.com in Australia) who will assemble a complete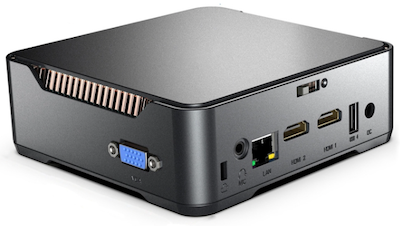 They will put together a Home Station for you, so you just need to plug it into your home network and it will work instantly.
Assembly rates can vary a lot due to resource availability and local competition (as at 2023-09-01 oztralia.com is charging A$18 per Home Station assembly).
2. Self-Load Software
If you don't mind doing some work yourself, assembling is a cheaper way of acquiring your own Home Station:
Receive a mini-pc with preinstalled ram (at least 12 GB) and disk (at least 256GB)
Receive a separate Boot SSD disk containing Home Station software
Insert the Boot SSD into the mini-pc and attach it to the SATA cable inside
Change BIOS setting to boot from the newly inserted Boot SSD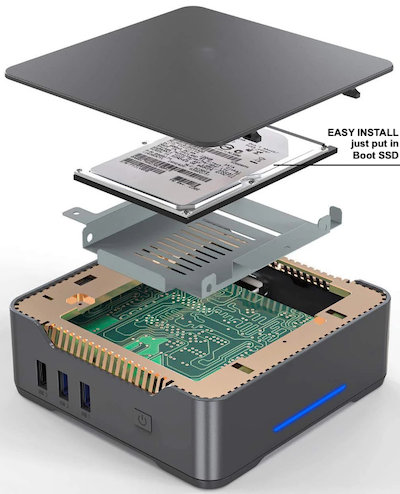 You simply need to insert the
3. Software
Currently Home Stations are all based on the 64-bit x86 architecture running at least Ubuntu 22.04 with 6.2 kernel.
There are plans to add Proxmox 8.0 as an alternative.