Preview Release
2022-01-05T13:00:00Z
Documentation: 40%
Stability: Low
Features: Defining
Audited: No
Country: Australia
Preview Release comes with a Newbie mode allowing contact tracing to be performed on the front page with 3 buttons - representing the 3 stages of citizen driven contact tracing.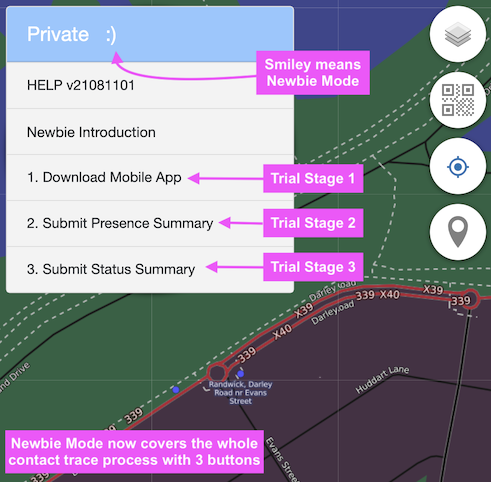 Release Notes:
Trial Release
2022-06-28T14:00:00Z
Documentation: 60%
Stability: Low
Features: Developing
Audited: No
Country: Australia
Trail Release expanded the problem space that Citizen Synergy Exchanges can solve substantially. Some highlights include:
Beside reporting your health status, you can now report an endless number of statuses about you and the environment around you, from pot holes on the road to lost handbags to active shooter in the building.

Another new feature is the change from a one way data COLLECTORS into bidirectional data EXCHANGES. All your reports are now tracked with blockchain secured y20coins, so you have a trusted ledger on how much data contributions you have made.

The Personal Console web interface has changed to list out all the Application Exchanges available within your Private Cyberspace.
Currently the preloaded application exchanges are:
Virtual Vaccine is now an exchange channel within the Citizen Timeline exchange.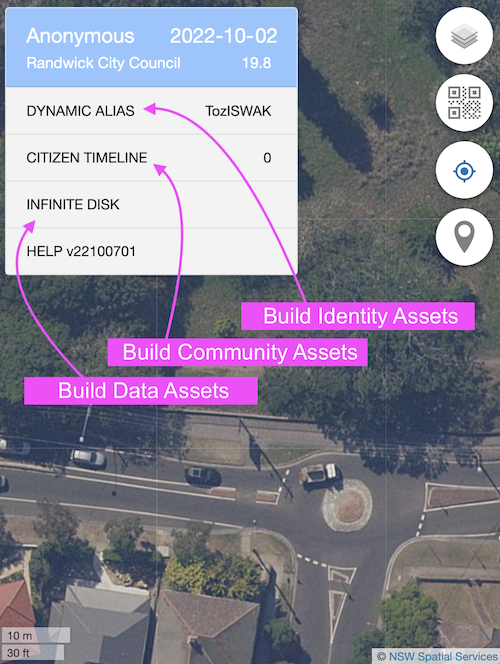 Release Notes:
Initial Release
2023-04-25T14:00:00Z
Documentation: 80%
Stability: Medium
Features: Testing
Audited: No
Countries: Australia, Canada, China, New Zealand, United Kingdom, United States of America.